A few weeks ago I got the chance to get behind the camera again and shoot some of the video for Tom Zenanko and his TV Show / Website Ice Fishing Today. It's hard work, but a lot of fun. When I shoot, I don't get to fish much, usually. But getting out there and seeing some great fishermen in action is a real treat. Nothing like a ringside education.
Here's the result of the first of a two-day shoot; Crappie Paradise. The second day's work is still coming and I will post that when I can.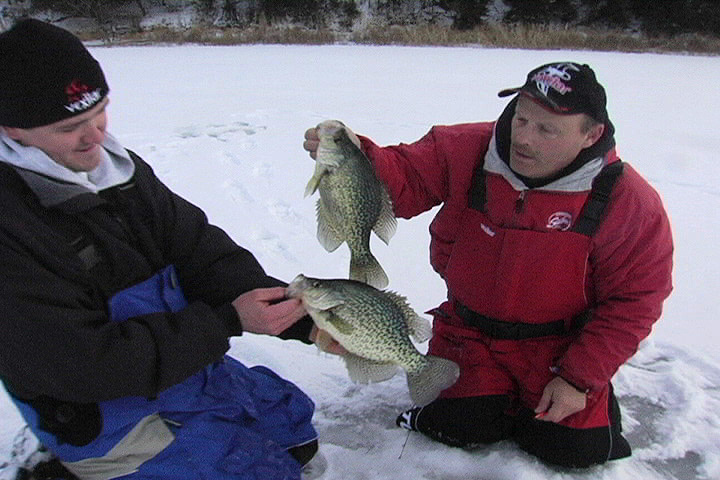 If you ask where I was I'll have to say I have no idea. It was a private lake and we walked a long way to get there, on about 6″ of ice pulling some heavy gear.
I'm usually just the web guy and video editor, I haven't shot since the first season. After which I questioned my talent and physical abilities for this career path. However, after watching three seasons of me NOT shooting it and playing arm-chair camera man I thought I'd give it another try. Watch and see for yourself. I know what I did wrong. I'd love to hear your comments.
Mitch