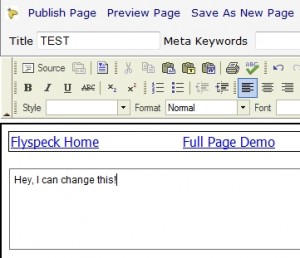 Content Management Systems (CMS) are becoming an increasingly popular foundation for modern websites. In its basic form, a CMS simply allows you, the non-techy website manager, to add and change the content on your website yourself. This eliminates the need to pay for and wait for your skilled web person to make routine changes.
Being the aforementioned skilled web person myself, you may be thinking that I might tend to discourage the use of a CMS with my clients. Wouldnt I want to do the work? That is far from the case. A client that chooses to use a CMS will have a more active and successful website than one who relies on me to make the simple changes, mainly because there are no worries about how much it will cost or how long it will take to get done. They have full control to do as much as they want whenever they want to.
Continue reading Is a Content Management System Right For You?